11 of the Most Beautiful Warehouse-Style Offices in the World
Warehouse coworking is quickly becoming a popular way to work and by looking at these spaces it's easy to understand why. We've rounded up some of the world's best warehouse-style offices to serve as beautiful inspiration for your own workspace.
A warehouse-style office isn't just a great look – it says a lot about your business too. At an instinctive level, it conjures connotations of resourcefulness, creativity and authenticity. Before you even say anything, it indicates that your team is down-to-earth and hard-working, and that your business can do more with less. Not a bad impression to get across to your clients.
Recently, our CEO and founder Grant Phillipp had a chat to the Fifth Estate about why turning neglected warehouses into stunning coworking spaces is good business and offers something unique the pristine high-rise building can not. With open and interactive areas which encourage movement; high ceilings and large windows to maximise natural light; different natural textures to keep the mind stimulated – they all contribute to a more engaged, inspired and motivated workforce.
"Warehouses also offer the "wow factor" of a ground-floor entrance, and the big trend is creating a public space at street level, such as a café that attracts foot traffic. That foot traffic often includes the kinds of people who convert to tenants in these spaces," says Grant.
So with all of this in mind, we've put our heads together and found some of the most beautiful office spaces in the world – all with those coveted warehouse vibes that'll have your team working harder and clients falling at your feet.
Go Rework
Jakarta, Indonesia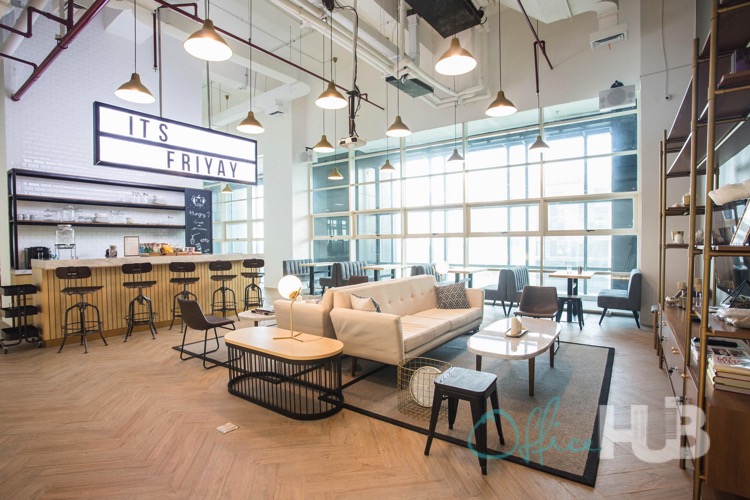 Go ReWork is the undisputed king of warehouse styling and this Jakarta coworking space only scratches the surface. They have eight creative serviced offices across the Indonesian capital, all showcasing different takes on the industrial design. We love the painted ceiling pipes and juxtaposition of rough wood with smooth metal – hallmark characteristics of the warehouse style.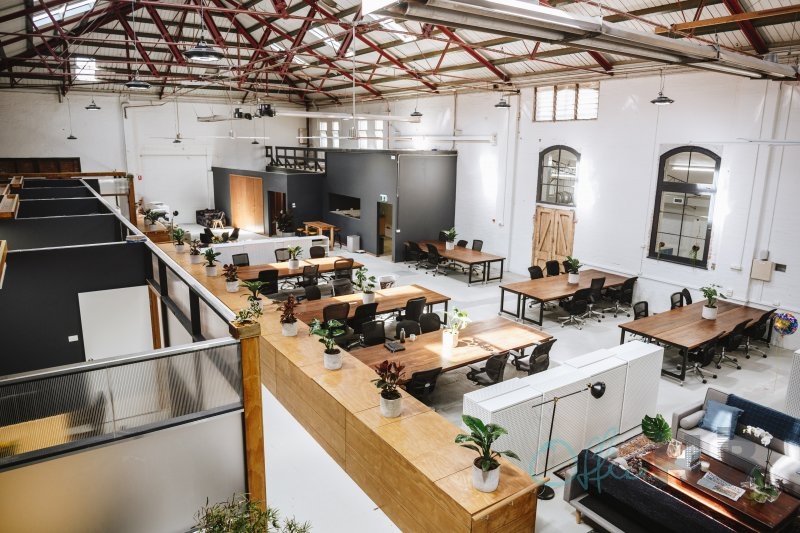 Wow – imagine working with this view! This Melbourne office space is uniquely housed in a repurposed 19th century tram depot and finished with whites and wooden textures for a Scandinavian take on the warehouse trend. Add some green plants and ergonomic furniture, and voila – one of Melbourne's most beautiful coworking spaces is born.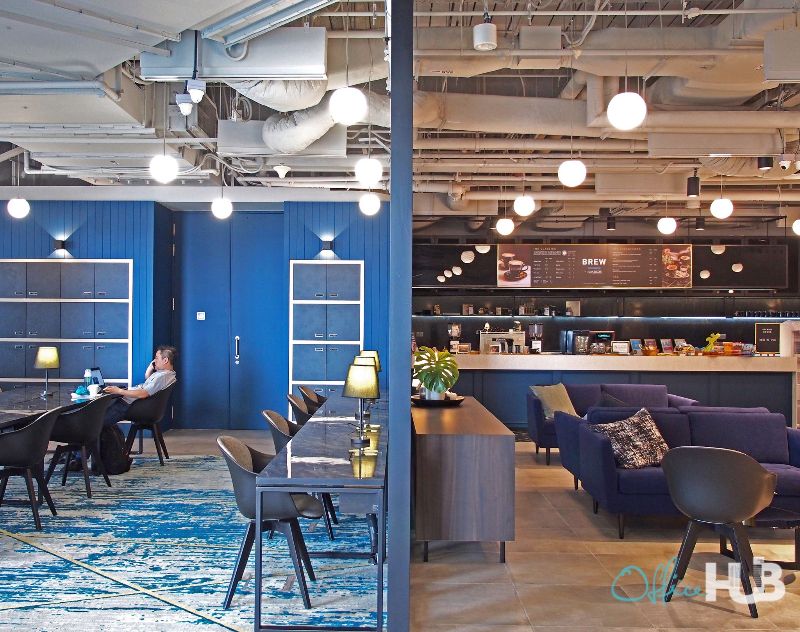 Add jewel tones to your warehouse-style office space to prevent it from feeling cold or empty. This Just Co coworking space in Singapore hits just the right spot – the exposed ducts and raw floors keep it cool while the colour and plush furnishings make it luxurious enough to take pride of place in one of Singapore's most sought-after office buildings.
"It's especially the fashion and design sectors that are attracted to buildings with character. About 30 per cent of Office Hub's target market are creative companies wanting to move into a building that reflects their own brand," Office Hub CEO, Grant Philipp says.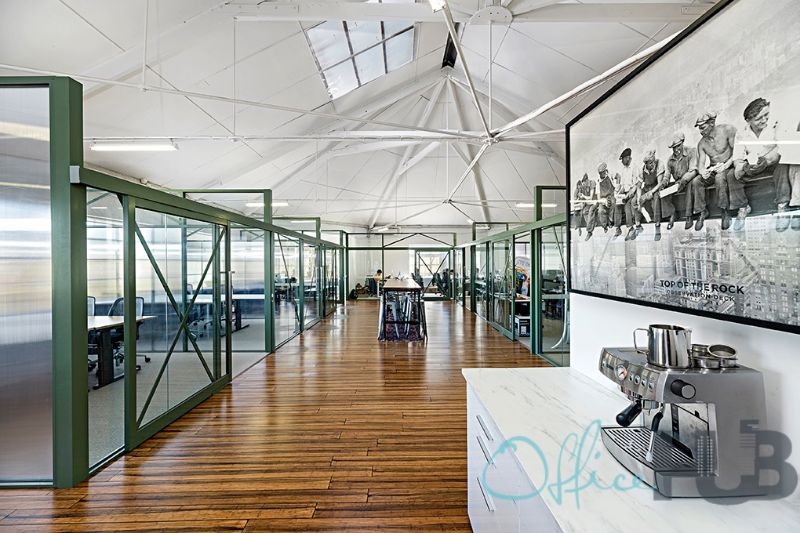 The design team behind this coworking hub in Melbourne was tasked with rethinking standard, stuffy environments to create an urban space where like-minded people can come together and grow. The creative workspace sits within an architecturally designed warehouse, boasting high ceilings, exposed beams and beautiful lighting fixtures. We particularly like the distinctive metal-framed interior glass walls which allow natural light to fill the entire space.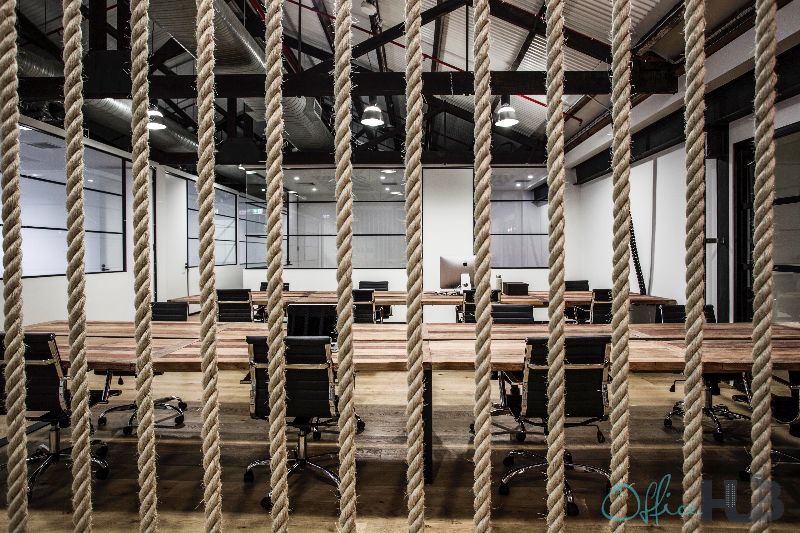 This coworking space in Sydney is set within 11,000 square metres of revived warehouse space at The Cannery Building, a heritage destination for both locals and visitors to experience contemporary design, food and style. The office space celebrates the precinct's rich history by preserving original brick walls and deftly complementing them with timber flooring, minimalistic fittings and eye-catching additions like these beautiful hanging ropes.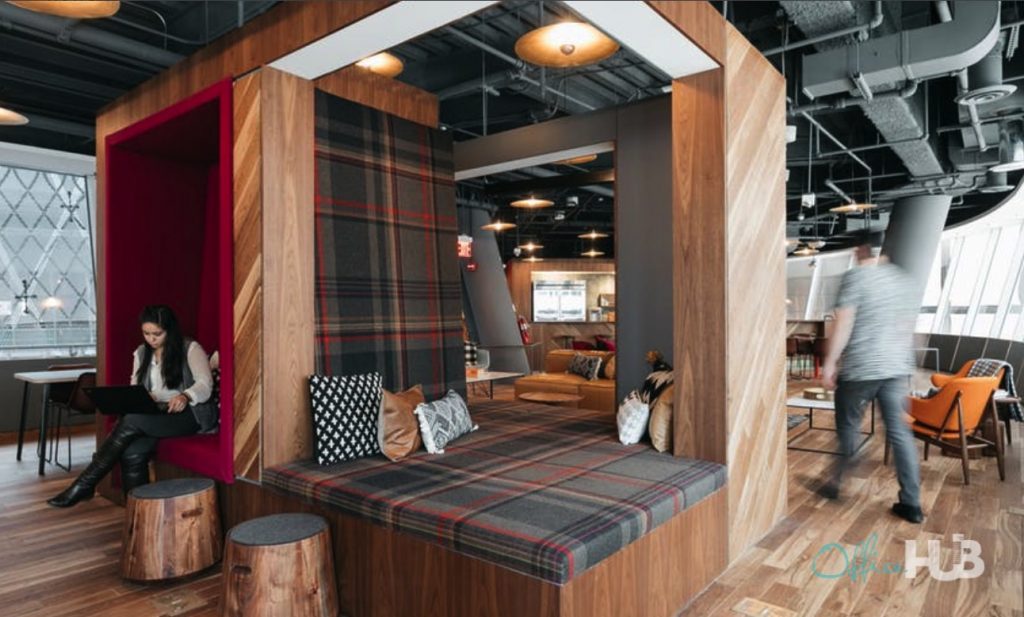 Warehouse styling can feel cosy – case in point, WeWork's coworking office in Central Hong Kong. By contrasting warm colours, patterns and wooden textures, the space feels more like home and less like an empty space. The awesome call nooks are a great addition to add comfort to a style that can otherwise seem cold.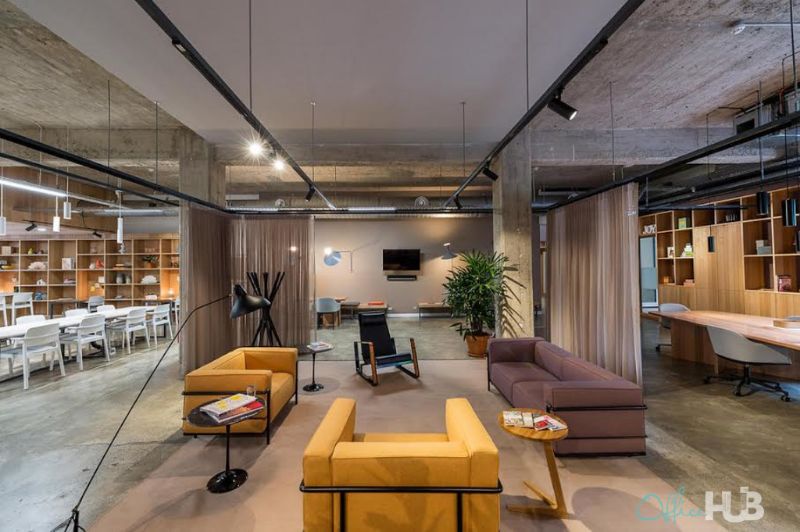 This Surry Hills coworking space boasts concrete flooring and exposed structures for a raw contemporary look. Each of Spaces' locations are designed around a social heart like this, offering a functional and inviting interior with high end furniture, custom-built workspaces and a warm colour palette, especially curated to stimulate flexibility and interaction between coworking members. It perfectly offsets the artsy surroundings in Surry Hills, Sydneys.
The right architect and the right building are key ingredients in any recipe for "happy days", Grant says. "You've got to make the space feel like it's always had the heritage feel."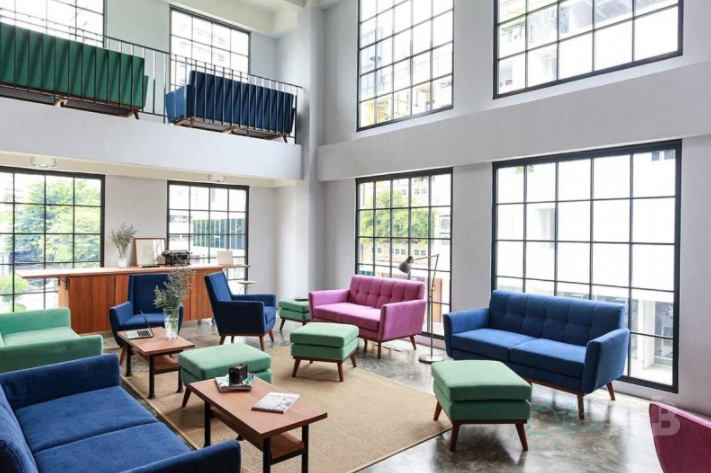 Who says you can't do bright colours in a warehouse-inspired space? By choosing a classic style of furniture, The Hive manages to combine the warehouse trend with inspiring pops of colour at their Bangkok coworking space. The key is the large restored windows that invoke images of factories in days gone by – an archetypal element of the industrial design.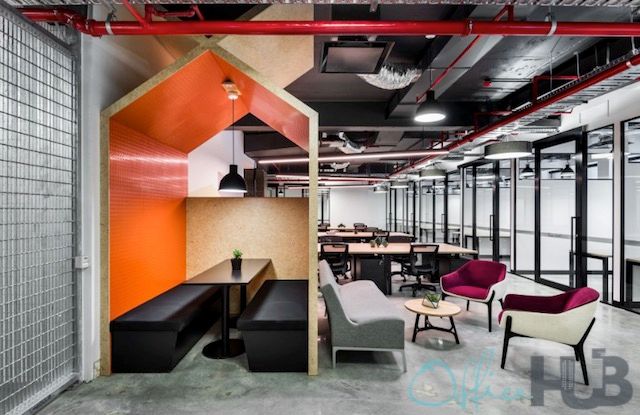 For a modern take on the warehouse trend, look no further than Flux in Perth. This cutting-edge coworking space features stunning artwork, bespoke fittings and awesome facilities including a resource innovation hub, 3D printers and a virtual reality lab. The architectural office space was dreamed up by an award-winning conglomeration of designers and architects including IA, Attic Salt and Gabrielle Scott.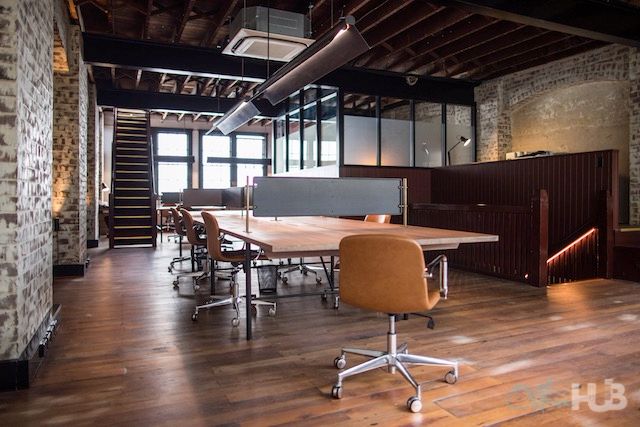 MUSE sits in a one-hundred year old heritage building and it makes our list for its stunning conversion into a coworking space for freelancers, creatives, innovators and designers. Once headquarters of The Chinese Republic Newspaper, the coworking space now features stripped-back brick, minimalist office furniture and moody sophisticated lighting for a beautiful take on the trend. The rooftop terrace continues the arty design – the perfect spot for drinks overlooking the Sydney skyline.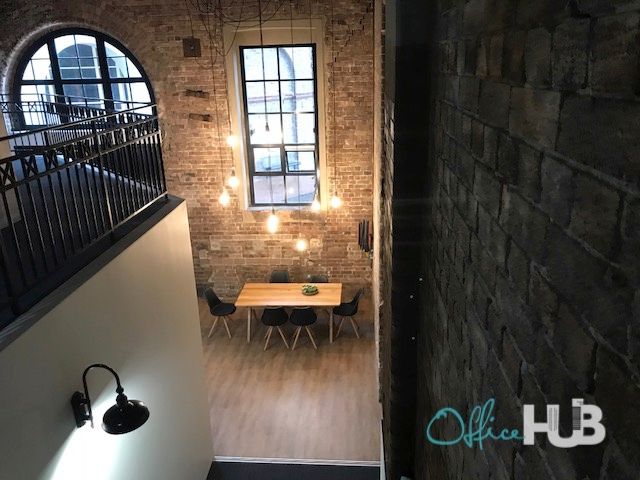 The Lever Brothers Factory – a 19th century soap factory which produced Sunlight soap from 1900 – is the home of this coworking space in Balmain, Sydney. Designed and decorated to an outstanding standard, it celebrates its rough brick walls and architectural quirks by making features of them. Cosmopolitan styling adds an element of sophistication, making this workspace perfect for corporates and creatives craving a little more class.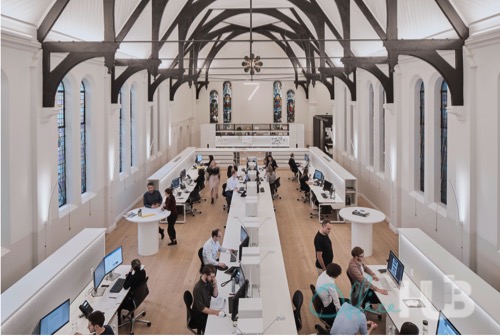 Not into the whole warehouse thing? This converted church is one of the most unique and beautiful workspace conversions we've come across in a long time. It doesn't really belong on this list, but we aren't ones to stick to the rules anyway. Have a look through all the images and get dreaming of your next church-inspired office space.